Rausser, Gordon C.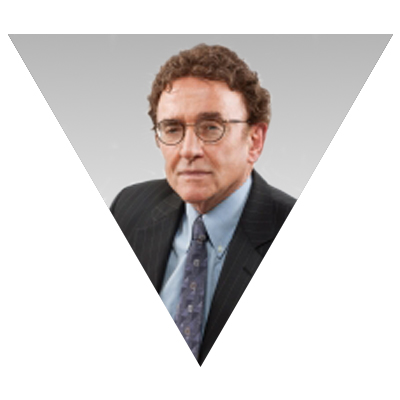 Education
University of Chicago, Department of Economics and StatisticsPostdoctoral Fellowship
University of California, DavisPh.D. Agricultural and Resources Economics
University of California, DavisM.S. Agricultural and Resources Economics
California State University, FresnoB.S. Agriculture and Statistics
Specialization
Antitrust and Competition
Class Certification
Intellectual Property
Pharmaceuticals
Natural Resources & Environment
Complex Damages
Insurance and Healthcare
Dr. Gordon Rausser is the Robert Gordon Sproul Distinguished Professor at the University of California, Berkeley. In 1985, he was the Resident Fellow at Resources for the Future, and in 1987 he was a Fulbright Scholar in Australia. He has taught at the University of Chicago, Harvard University, Hebrew University, University of Illinois, Iowa State University, and the University of California, Davis. He served as Dean of the College of Natural Resources at the University of California, Berkeley from 1994 to 2000. On three separate occasions, he was the Chairman of his department and of the Executive Committee of the Giannini Foundation. Dr. Rausser served as Senior Economist on the President's Council of Economic Advisors in the late 1980's and subsequently as Chief Economist of the U.S. Agency for International Development from 1988 to 1990. Over the course of his professional career, Dr. Rausser has developed four new areas of research and has been one of the pioneers in nine other fundamental areas. As a result, he has received 23 merit awards for original discoveries in the design and implementation of public and regulatory policy, multilateral bargaining and negotiation processes, collective choice and statistical decision theory, design of legal and regulatory infrastructure supporting sound governance, modeling dynamic stochastic processes, and the design of innovative environmental and natural resource economic analytical frameworks. Recently, his research has focused on the economic impact of emerging technologies, stigmatized asset values, and the critical role of intellectual property rights in industrial organization. He has published more than 250 articles, books, and book chapters and has written more than 100 Commissioned Papers, Governmental Reports, and Working Papers. He has been elected a Fellow of the American Association for the Advancement of Science (1994), the American Statistical Association (1991), and the Agricultural & Applied Economics Association (1990).
Dr. Rausser is Chairman and a co-founder of OnPoint Analytics. He has extensive litigation experience, was a co-founder of LECG and previously a senior consultant at Charles River Associates. He has given deposition and trial testimony in hundreds of cases, including high profile antitrust, intellectual property and market manipulation cases. Dr. Rausser has also served on the boards of directors of several public and private companies.