Gareth Macartney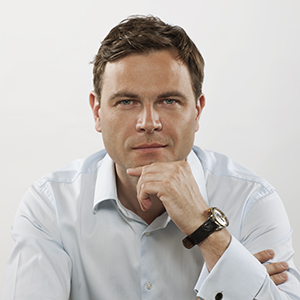 Education
University College LondonPh.D. Economics
University of London, Royal Holloway CollegeM.Sc. Economics (Distinction)
Oxford University, Exeter CollegeB.A. Physics (Honors)
Dr. Gareth Macartney is the Chief Executive Officer and Director of Competition Analytics at OnPoint. He is a testifying economist with a particular emphasis on liability, impact, and damages analysis in the context of antitrust, intellectual property, breach of contract, and class action cases, among other types of complex litigation. As the Director of the firm's Competition practice, Dr. Macartney also manages work for affiliate experts, supervising staff and overseeing report and testimony preparation. As testifying expert and as manager, Dr. Macartney has analyzed a wide variety of industries, including insurance; heavy industry (auto parts, steel, ready-mixed concrete, hard rock mining, caustic soda); electronic manufacturing (liquid crystal displays, optical disk drives, lithium ion batteries, DRAM); transport (rail freight, air cargo, trucks); energy (oil, natural gas, gasoline); food and agriculture (packaged seafood, eggs, milk, poultry, fertilizers, fruits); consumer electronics (digital cameras, smartphones, personal computers, network switches); retail (apparel, yoghurt, single-serve coffee, protein bars); online advertising; cryptocurrencies; pharmaceuticals; water; real estate; and, education. Gareth holds a Ph.D. in Economics from University College London.
His research regarding the effects of competition on employment has been published in The Economic Journal, and his research on the effects of employment protection regulation on innovation has been published in The Review of Economics and Statistics. He received a 2015 Antitrust Writing Award for his work on "Antitrust Proceedings – Then and Now;" an article about the evolving standards for economic analysis in class certification, published in Research in Law and Economics. Gareth's article "Economic Principles for Class Certification Analysis in Antitrust Cases" appeared in the Spring 2016 issue of Antitrust Magazine.
Favorite thing about OnPoint: The strong esprit de corps.
Antitrust Expert Witness Testifies in Keurig Case
OnPoint Announces Promotions; Dr. Gareth Macartney is OnPoint's new CEO
OnPoint Expert Assists Class Certification Victory in Engquist v. City of LA
OnPoint Expert Testifies in Packaged Tuna Antitrust Case
OnPoint Expert Testifies in Arbitration related to the Termination of a Technology License
OnPoint Expert Testifies in Optical Disk Drives Antitrust Case
Judge Upholds Damages Verdict in Fujifilm v. Motorola
OnPoint Expert Testifies at Trial in Fujifilm v. Motorola
OnPoint Experts Win Antitrust Writing Award
OnPoint Article Recognized by Concurrences Review
OnPoint Expert Published in The Review of Economics and Statistics